Jewelnile – a natural choice!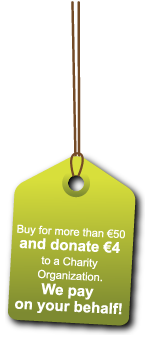 Jewelnile contains no parabens, PEG or any other synthetic/chemical substance. It is a purely natural product with the unique Crocodile oil as its chief ingredient. This oil is anti-bacterial, anti-viral and antifungal. The skin cells live longer and become more resistant to aging, skin disorders, acne, dryness, pigmentation defects caused by sun exposure, burns and more. An ancient knowledge from Cleopatra's time has fortunately been rediscovered!
Looking for the perfect skincare product? Then click on PRODUCTS and you are one step closer to your Jewelnile nature product. Click on BUY and fill in the little window. Then you will be transferred to PayPal. Here its possible to pay securely with a Visa card and other major credit cards. You do not need to have an account. Click the link on the left bottom of the page when you are on the PayPal site and fill in your information. Once we have your payment, we will send you your product within 24 hours.
Welcome to Jewelnile, your natural choice.